Goodall Avenue – Residential Subdivision
Stages 1, 2 and 3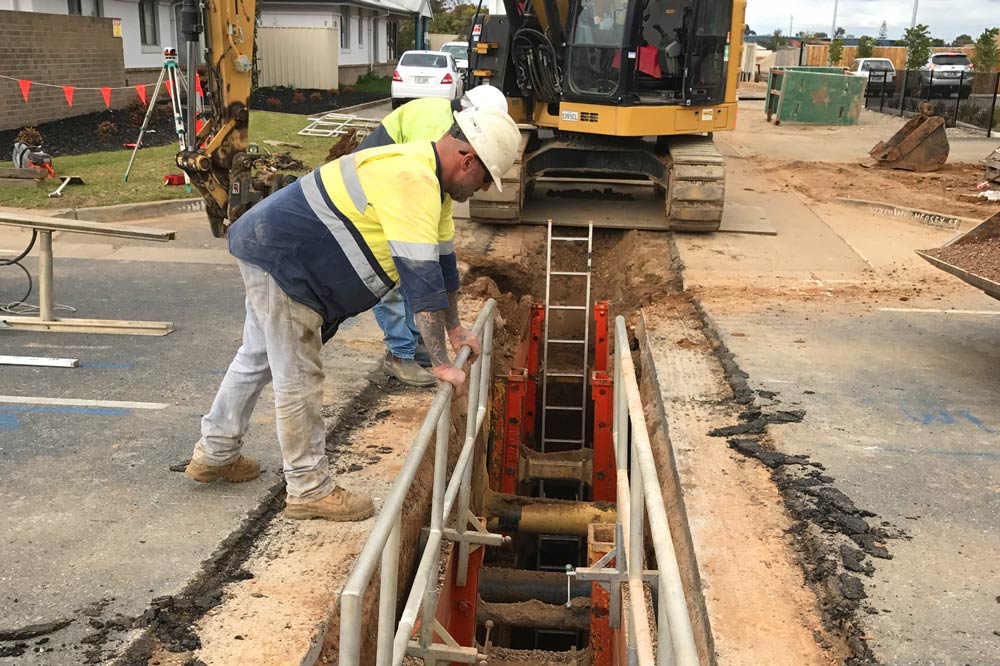 PROJECT
Location: Croydon Park, SA 5008
Value: $3,500,000
Period: May 2017 – May 2018
Client: House Bros Pty Ltd, Fyfe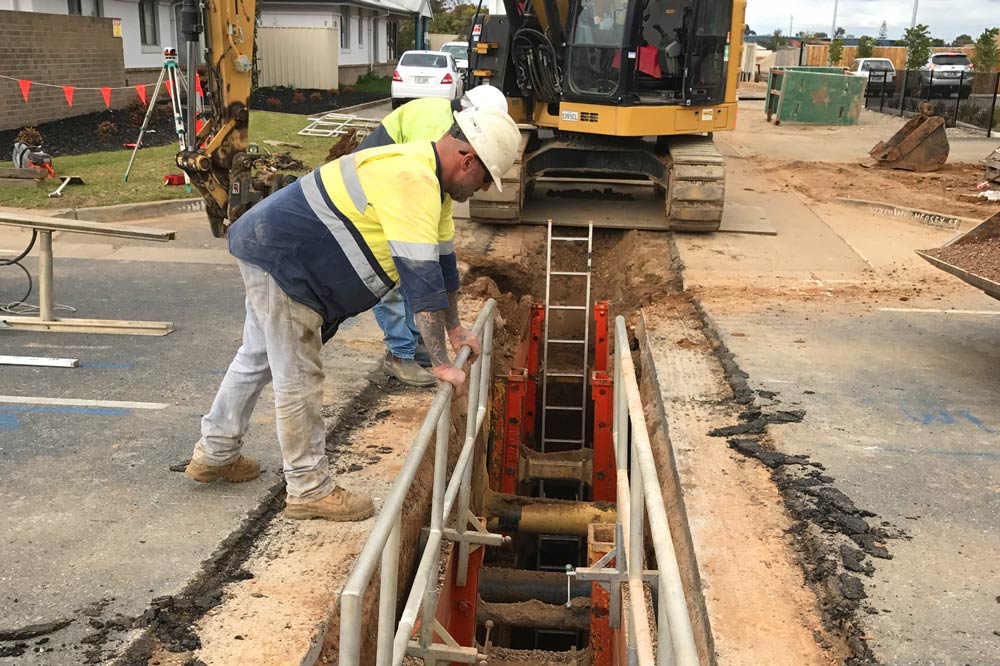 DESCRIPTION
AR Contracting Services completed stages 1, 2 and 3 of an 80 allotment residential subdivision in Goodall Avenue, Croydon Park.
The scope of work for the project included 27,000m3 of bulk filling under level 1 supervision to the allotments, roadworks, concrete works, stormwater reticulation comprising culvert works and a bio detention basin, sewer, potable water and telecommunications infrastructure, electrical reticulation, landscaping and common service trenching.
CHALLENGE
The construction of a 5 metre deep sewer main in the centre of the busy Regency Road required the use of shoring as well as the implementation of a traffic control management plan to undertake the work, while providing access to local businesses and maintaining commuter traffic flow in both directions at all times. The work required regular liaison with DPTI, SA Water and local councils to develop alternate construction methodologies and flexibility due to unexpected existing services while undertaking the works.