Port Adelaide, Dock 1, Stage 1 – Residential Subdivision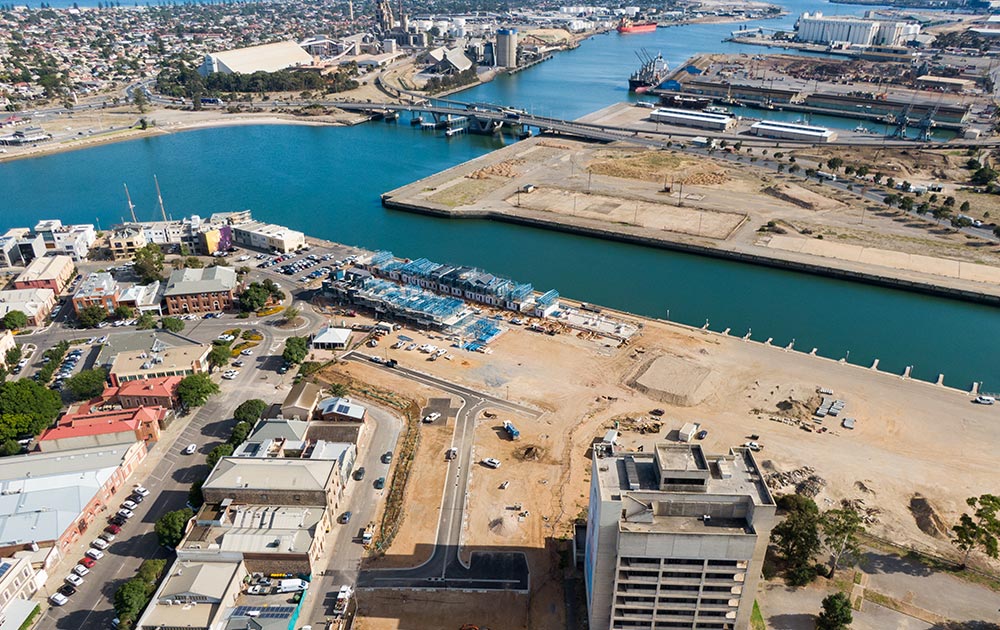 PROJECT
Location: Dock 1, Stage 1, Port Adelaide, SA 5015
Value: $3,000,000 +
Period: 2020
Client: Dock One Pty Ltd (Starfish Developments)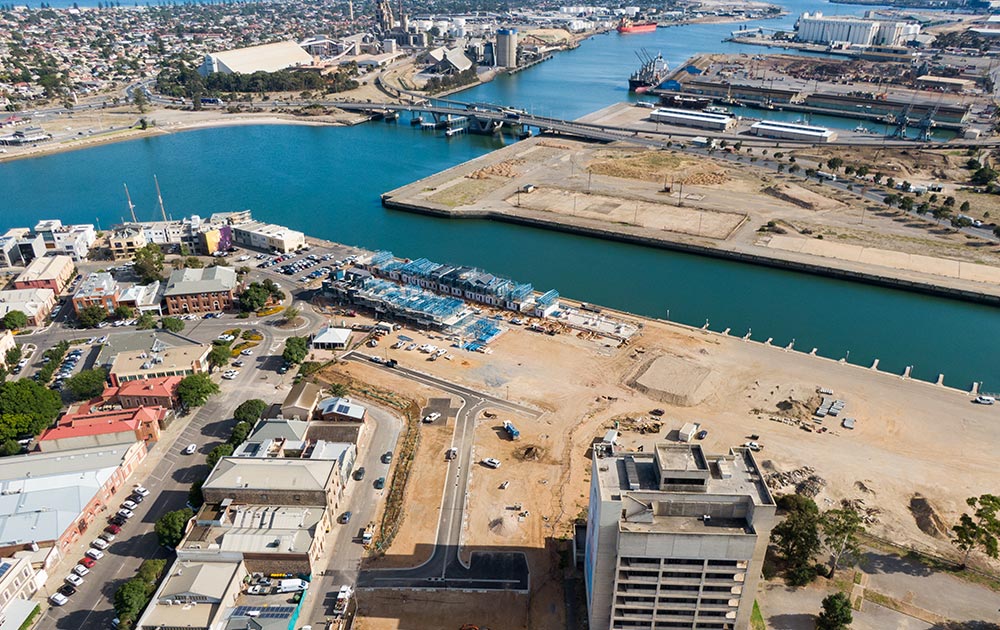 DESCRIPTION
Port Adelaide Dock One is a new master planned community (750 townhouses and apartments) built in the rich industrial heritage area of Port Adelaide. The site is located on premium land in the old wharf area with allotments overlooking the Port Adelaide River.
AR Contracting Services worked closely with the City of Port Adelaide Enfield Council, SA Water and DPTI to undertake various works in the existing road network which required SA Power Network permits, detours and traffic management.
CHALLENGE
During underground excavation, remnants of the wharf and sailing ships dating back to the 19th century were uncovered. In addition, high groundwater as a result of tidal movements were encountered which created a risk of the trench walls collapsing. Underground services had to be installed with the use of shoring boxes and by placing ballast rock to stabilise the trench base. In the process of relocating existing services, other unknown services were discovered. The project team liaised with the relevant authorities and designers to minimise potential associated work flow disruptions.