Woodville Road – Residential Subdivision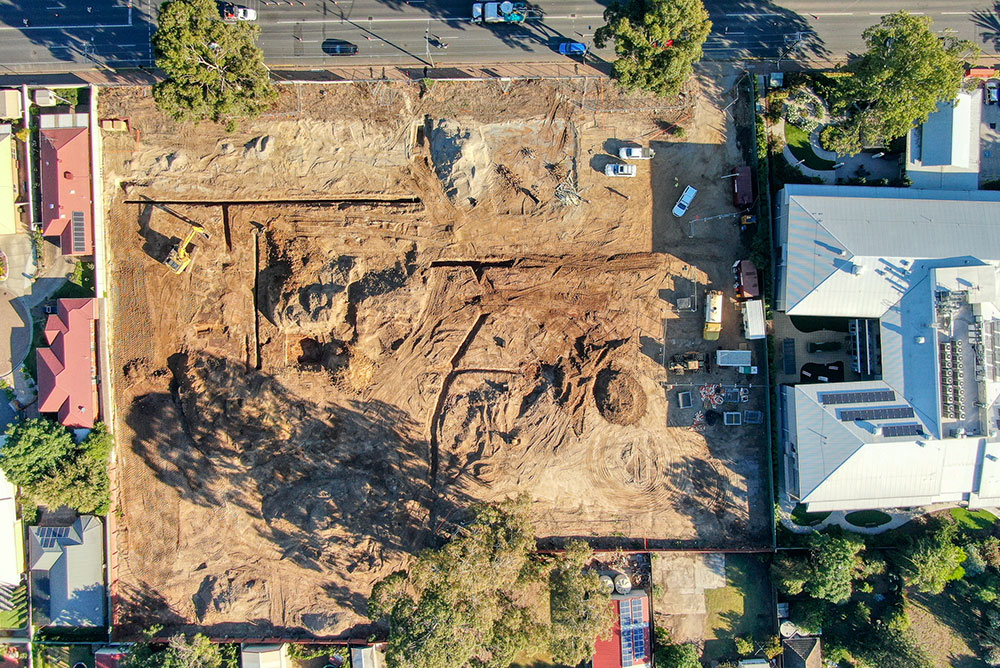 PROJECT
Location: Woodville, SA 5011
Value: $1,500,000 +
Period: February 2021 – September 2021
Client: Eastern Building Group, Adelaide Civil Design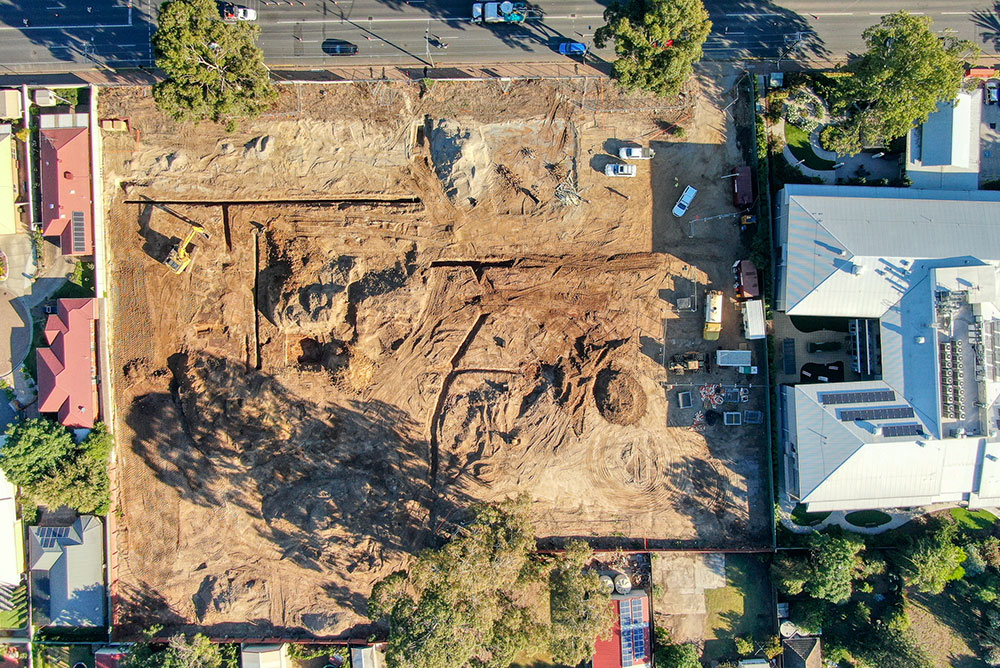 DESCRIPTION
The Woodville Road development was a 40-lot brown field residential subdivision located along the DPTI managed Woodville Road. Trendy, high-density housing was integrated within the existing residential and commercial premises that lined the boundary of the site. The program of works commenced with significant soil remediation followed by importing fill in order to meet the required levels.
CHALLENGE
New services had to be matched into the existing services in the four-lane Woodville Road. Traffic control was implemented to manage pedestrian and traffic flow while the services were installed.
The site was surrounded by existing houses and an aged care facility, whereby the existing fences had to be replaced with retaining walls and fences. The challenge was to manage security, noise, dust and vibrations carefully.