Evanston South, Aspire Stage 6 – Residential Subdivision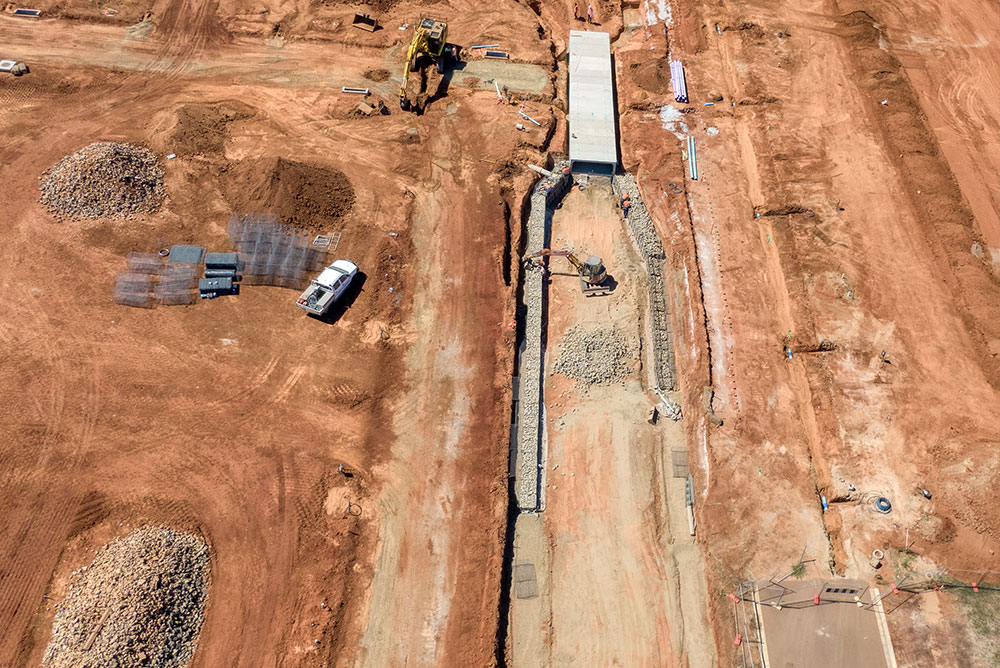 PROJECT
Location: Evanston South, SA 5116
Value: $1,600,000 +
Period: January 2021 – July 2021
Client: Lanser Communities, KBR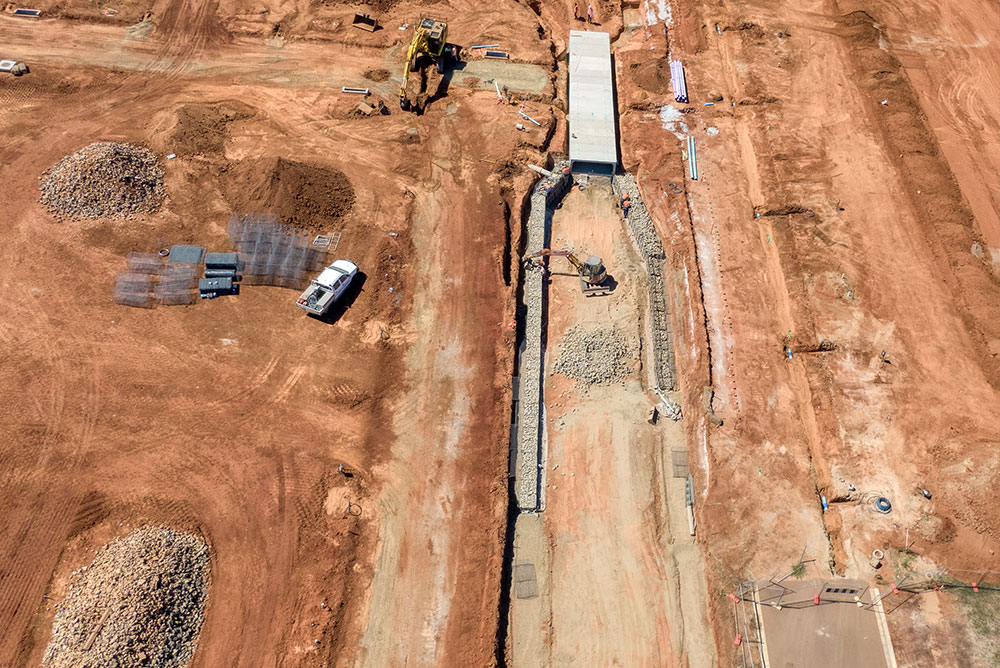 DESCRIPTION
The Evanston South subdivision was situated within the sought after Aspire Estate development just 5 minutes from the recently completed Northern Expressway.
Construction works included the installation of multiple 3600 x 1200 reinforced concrete box culverts with concrete/stone headwalls at either side under a newly built road. This was done in order to direct stormwater into a rock-lined swale drain. Works also featured gabion walls.
CHALLENGE
As the job site was located within an existing waterway the biggest challenge was to complete the scope of works prior to inclement weather arriving.