Mount Barker, Springlake
Stages 4A, 4B, 5 and 6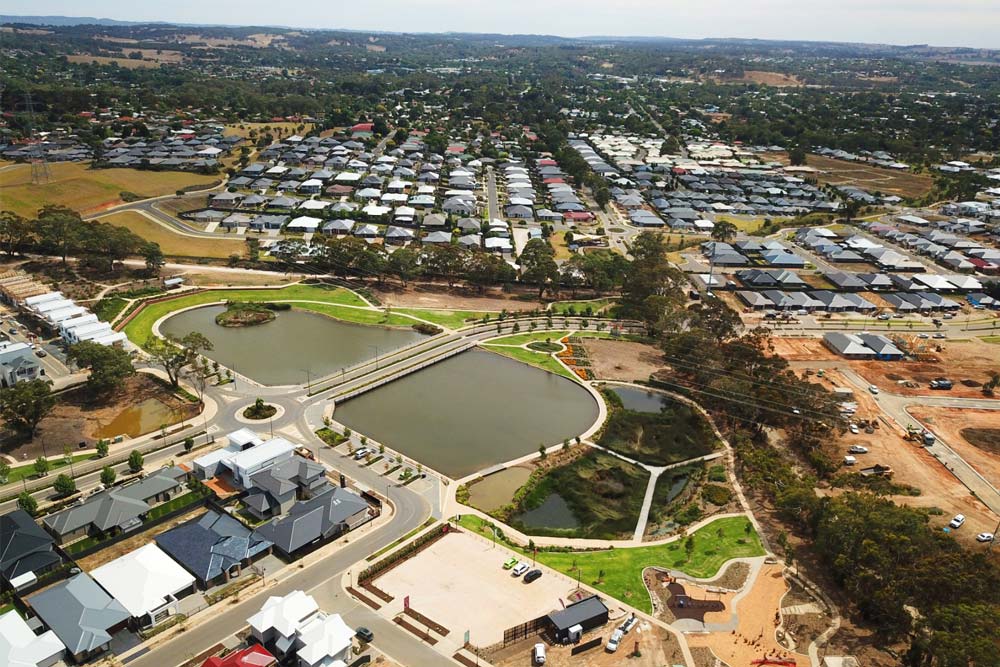 PROJECT
Location: Mount Barker, SA 5251
Value: $6,000,000 +
Period: Stage 4A and 4B: September 2017 – April 2018
Stage 5 and 6: January 2019 – June 2019
Client: Martin Road Development Pty Ltd, Greenhill Engineers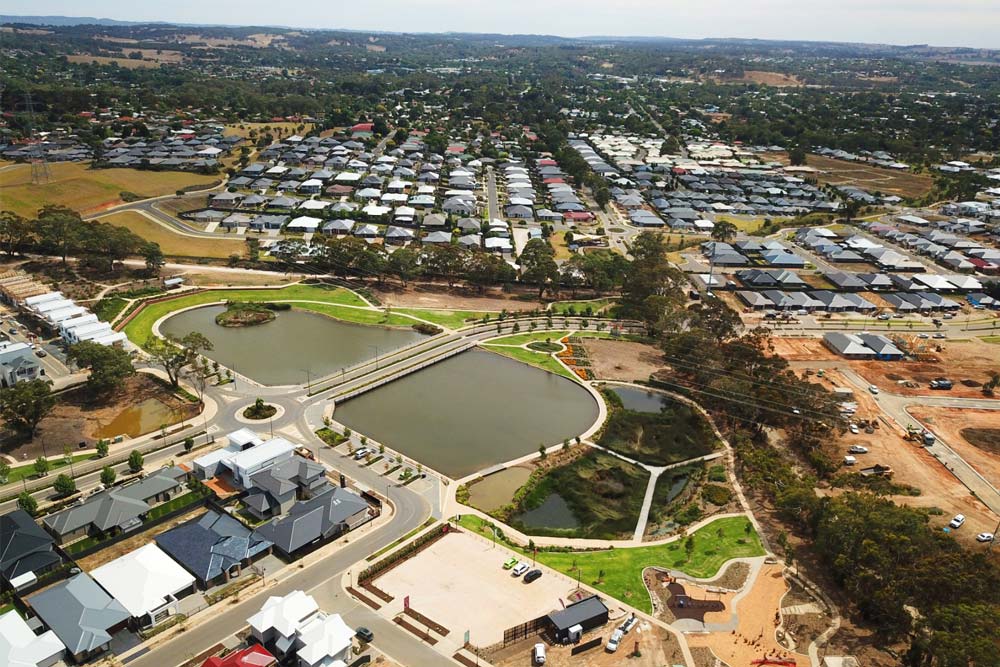 DESCRIPTION
AR Contracting Services completed stages 4A, 4B, 5 and 6 at the greenfield site within the residential subdivision at Springlake, Mount Barker.
The scope of work included provision of all underground services (sewer, stormwater, water and common services), bulk earthworks, construction of roadworks, footpaths, a detention basin and landscaping works.
CHALLENGE
A number of significant trees were within the project site and it was imperative that they were protected during construction activities. In order to do so, an arborist was engaged to work with the Mount Barker Council. Some of the measures taken were the establishment of tree protection zones and the use of trenchless excavation to expose the existing roots and install underground services adjacent to trees.