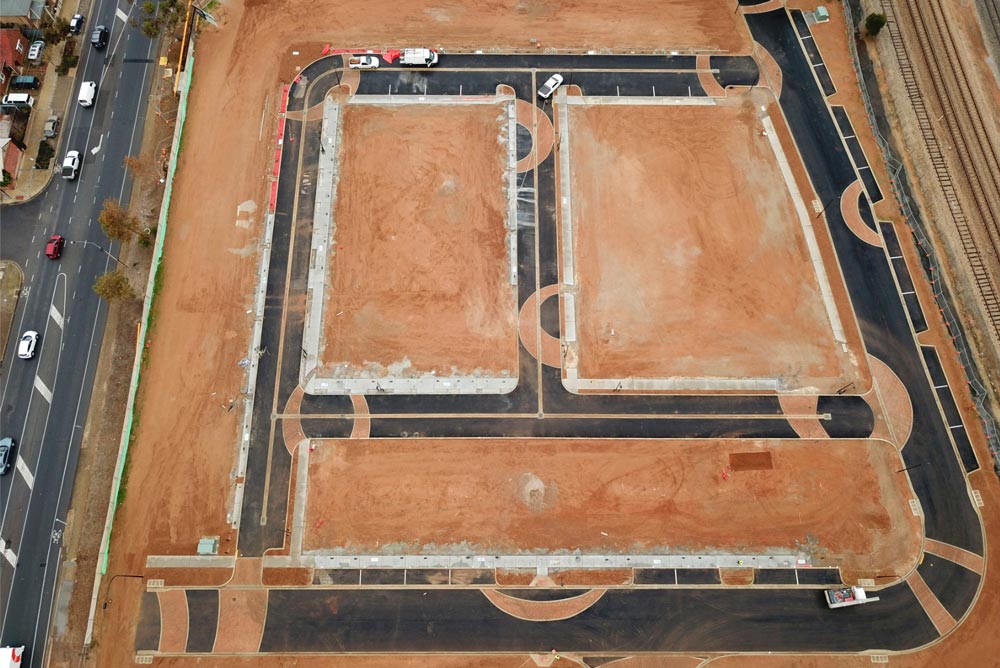 PROJECT
Location: Churchill Road, Prospect
Value: $2,000,000 +
Period: August 2017 – July 2018
Client: Eminent Homes Pty Ltd, WGA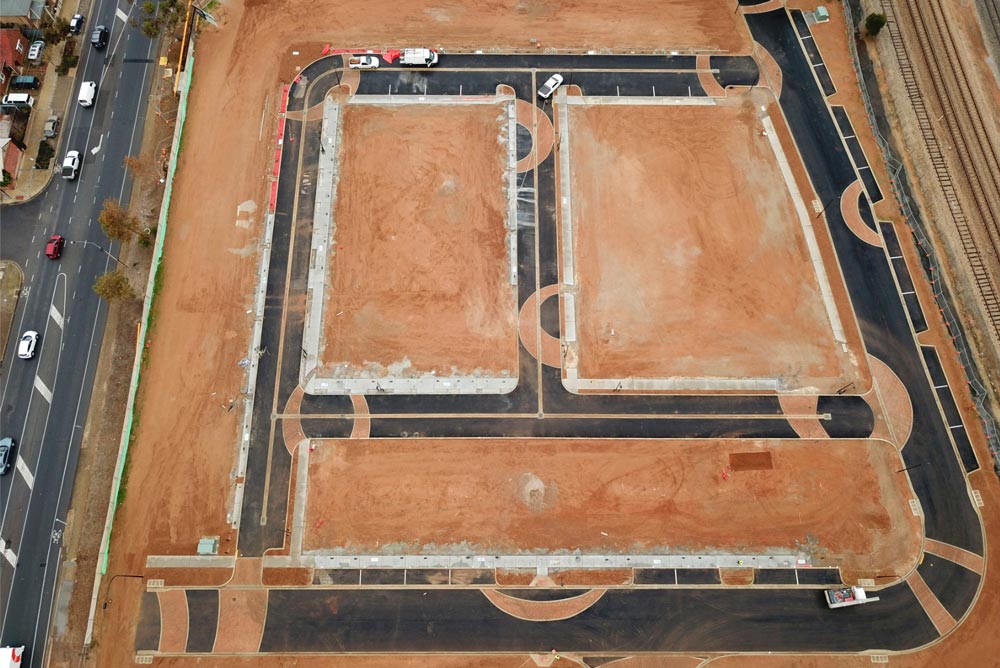 DESCRIPTION
AR Contracting Services completed the subdivision of a new urban project called Prospect 1838.
The inner-city development situated between Churchill Road and the railway line is located 5km from the city and offers high-density housing.
As can be seen in the above image, pattern pavers were used in the pavement construction which provided a neat, aesthetically pleasing finish.
CHALLENGE
Smaller allotment sizes with minimal footpath widths require careful planning and liaison with the various service authorities as the positioning of the services within the corridor can be difficult and require compromise.